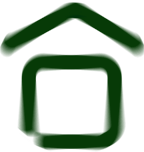 "There's no place like home."

Welcome to the Rafter Square Community of apartments and townhomes, conveniently located throughout the cities of Lewiston, Clarkston and Asotin.
• Rental
Application
.
.
.
.
ABOUT US

Rafter Square Rentals is a family-owned community of 140 apartments, houses and townhomes located throughout the cities of Lewiston, Clarkston and Asotin.They were lovingly built, or, in a few cases acquired, by Vern and Shirley Dimke, who grew up and spent their lives here creating comfortable places for people to live. This unique collection of rental properties includes the very first houses that Vern and Shirley built back in the 1950's. It also includes a varity of other properties, such as Lincoln Junior High School, that they both attended as teenagers, and later converted to 40 luxurious, secure townhomes, now known as the Lincoln Estate. They also built nearly 50 other private homes for families in Lewiston, Clarkston, Pullman and Asotin. All have stood the test of time and are still in current use.

Tenants often choose to pay their rent by visiting the Rafter Square Rentals office at the Rafter Square Ranch on Florance Lane in the Clarkston Heights, just to enjoy the seasonal view of the Ranch's unusual backyard garden that is home to two large koi (Japanese carp) ponds, and an arboretum with dozens of species of tame and wild birds and a large waterfall. This view can be especially impressive in the spring and summer, when the entire garden is ablaze with a cornucopia of flowers and trees. It can be even more spectacular in the winter when the waterfall freezes in place creating 8-foot long icicles.

The apartments are managed and maintained by Shirley Dimke and her extended family, her daughter and her daughter's husband, Tammy and Bill Poole, and her granddaughter and her granddaughter's husband, Heather and Abe Bergamo.

All of us look forward to the opportunity of welcoming you into the Rafter Square family.