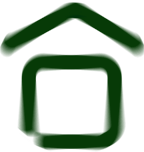 "There's no place like home."

Welcome to the Rafter Square Community of apartments and townhomes, conveniently located throughout the cities of Lewiston, Clarkston and Asotin.
.
.
.
.
.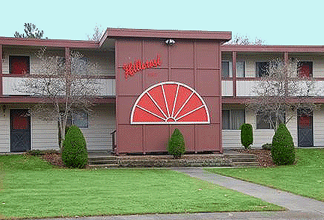 Property 332 - Hillcrest Manor Complex
501 Airway • Lewiston ID 83501
A Great Place to Call Home
♥ This spacious apartment has two full-sized bedrooms, each with a large clothes closet.The full bath features a tub and shower combination. The front door is just a few steps upstairs, giving the entire space a pleasant view. The kitchen offers a large refrigerator and a full-featured range and oven. A convenient, laundry room with modern coin-operated washers and dryers is just a few steps from your door.
Your new home is part of the Hillcrest Manor Complex in Lewiston ID This beautiful apartment community began its life, as did Disneyland, as fruit orchard. Several of the remaining large shade trees are still fruit-bearing, including one gigantic apricot tree and several plum trees. The fruit, in season, is, of course, free to the residents. Coincidentally, Walt Disney's wife Lillian grew up less than ten miles away from this little orchard on the Nez Perce Indian Reservation in Lapwai, Idaho. Today, the two-story wood and stone structures of the Hillcrest Manor Complex house a quiet community of residents, just a few minutes away from the Lewiston, Nez Perce County Regional Airport, served by Delta and Alaska Airlines. A few of the units have private, closed-in porches. But, all residents have access to one or more extra on-site storage units, if needed, at a small additional cost. A complimentary recreation and exercise room is also available to all residents. The richness of the original flora is still evident in the landscaping and foliage that surrounds the buildings here. And, at the center of the original orchard, a Gazebo Garden offers an ideal gathering place for family and friends.
The monthly rental rate is $675. This is also a one-time damage and cleaning deposit of $800, half of which is refundable, if the apartment is surrendered in clean, habitable condition. If you are interested in making this place your home, we invite you to complete an Application. Just click the button at the bottom of the Application page to print hardcopy. Then, fill it out and either FAX it to us at 509.758.3097, or bring it along with you when you come to take a look. To schedule a showing, please call us at 208.790.2316 or 509.552.9909 between 8 and 5 on any weekday.