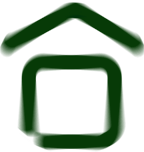 "There's no place like home."

Welcome to the Rafter Square Community of apartments and townhomes, conveniently located throughout the cities of Lewiston, Clarkston and Asotin.
.
.
.
.
.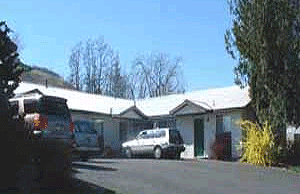 Property 502 - Homestead Apartments
808 First St • Asotin WA 99402
A Great Place to Call Home
♥ This quiet apartment has two full-sized bedrooms, each with a large clothes closet.The full bath features a tub and shower combination. The front door is located on the ground floor for easy daily access. The kitchen offers a large refrigerator and a full-featured range and oven. A convenient laundry area comes equipped with a built-in washer/dryer hook-up.
Your new home is part of the Homestead Apartments in Asotin WA This cozy nine-plex offers the convenience of paved parking just a few steps from your distinctive, bright, green front door. Each unit has two-bedrooms - unquestionably the best apartments in town. And, not just any town. The monthly rental rate is $675. This is also a one-time damage and cleaning deposit of $600, half of which is refundable, if the apartment is surrendered in clean, habitable condition. If you are interested in making this place your home, we invite you to complete an Application. Just click the button at the bottom of the Application page to print hardcopy. Then, fill it out and either FAX it to us at 509.758.3097, or bring it along with you when you come to take a look. To schedule a showing, please call us at 208.790.2316 or 509.552.9909 between 8 and 5 on any weekday.