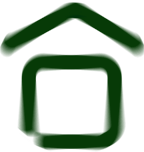 "There's no place like home."

Welcome to the Rafter Square Community of apartments and townhomes, conveniently located throughout the cities of Lewiston, Clarkston and Asotin.
.
.
.
.
.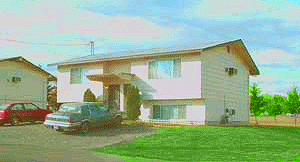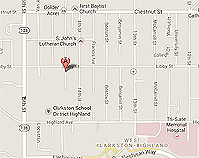 Property 706 - Washington Street Multiplex Community
1212b Washington St • Clarkston WA 99403
A Great Place to Call Home
♥ This comfortable four-plex apartment has two full-sized bedrooms, each with a large clothes closet.The full bath features a tub and shower combination. The front door is just a few steps upstairs, giving the entire space a pleasant view. The kitchen offers a large refrigerator and a full-featured range and oven. A convenient, laundry room with modern coin-operated washers and dryers is just a few steps from your door.
Your new home is part of the Washington Street Multiplex Community in Clarkston WA This unique community of duplexes and four-plexes are located on an exceptionally quiet street, with no through traffic, creates perhaps the ultimate family environment. The exceptionally-large backyard lawns adjoin the enormous expanse of lawn that forms the extended schoolyard of Highland Elementary School, offering perhaps the safest walk to school anywhere in the world. The nearby Boys and Girls club and the Family Aquatic Park offer a wealth of after-school and weekend activities for the whole family. Each front door is just a few steps up or a few steps down. A senior community across the street ads to the quiet and warmth of this community. Your family will almost certainly like the other families that live here.
The monthly rental rate is $675. This is also a one-time damage and cleaning deposit of $600, half of which is refundable, if the apartment is surrendered in clean, habitable condition. If you are interested in making this place your home, we invite you to complete an Application. Just click the button at the bottom of the Application page to print hardcopy. Then, fill it out and either FAX it to us at 509.758.3097, or bring it along with you when you come to take a look. To schedule a showing, please call us at 208.790.2316 or 509.552.9909 between 8 and 5 on any weekday.