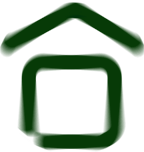 "There's no place like home."

Welcome to the Rafter Square Community of apartments and townhomes, conveniently located throughout the cities of Lewiston, Clarkston and Asotin.
.
.
.
.
.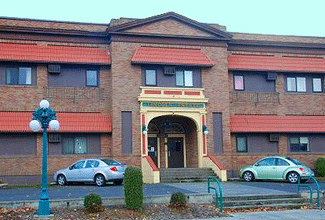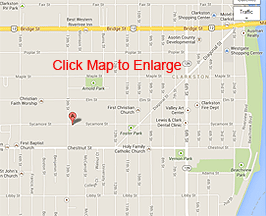 Property 826 - Lincoln Estates
1291 Sycamore St • Clarkston WA 99403
A Great Place to Call Home
♥ This elegant, modern townhouse, with spacious living on two levels, has one full-sized bedroom, with a large clothes closet.There is a full bath downstairs, with a tub and shower, and another half bath upstairs adjoining the sleeping quarters. The front door is located on the ground floor for easy daily access. The modern kitchen offers a large, whisper-quiet refrigerator, a full-featured range and oven, a convenient in-sink garbage disposal and, of course, a built-in automatic dishwasher. A convenient, laundry room with modern coin-operated washers and dryers is just a few steps from your door.
Your new home is part of the Lincoln Estates in Clarkston WA This elegant, stately, two-story brick structure was originally Lincoln Junior High School. When the city decided to build a new Middle School in the Clarkston Heights, this glorious building was transformed into a luxurious apartment and townhome community, preserving its exquisite architecture. Each original classroom became a private apartment. And, the gymnasium was carved into luxurious, two-level townhouses. The exceptional insulation qualities of the original design makes for exceptionally quiet dwellings, with almost unbelievable heating and cooling efficiency. The wide hallways and staircases add a sense of enduring scale. The community is also extremely secure with a locked exterior doors as well as solid-core private interior doors - the equivalent of gated community without the gates. For residents' further convenience and security, a manager resides on-site.
The monthly rental rate is $675. This is also a one-time damage and cleaning deposit of $700, half of which is refundable, if the apartment is surrendered in clean, habitable condition. If you are interested in making this place your home, we invite you to complete an Application. Just click the button at the bottom of the Application page to print hardcopy. Then, fill it out and either FAX it to us at 509.758.3097, or bring it along with you when you come to take a look. To schedule a showing, please call us at 208.790.2316 or 509.552.9909 between 8 and 5 on any weekday.